Forest School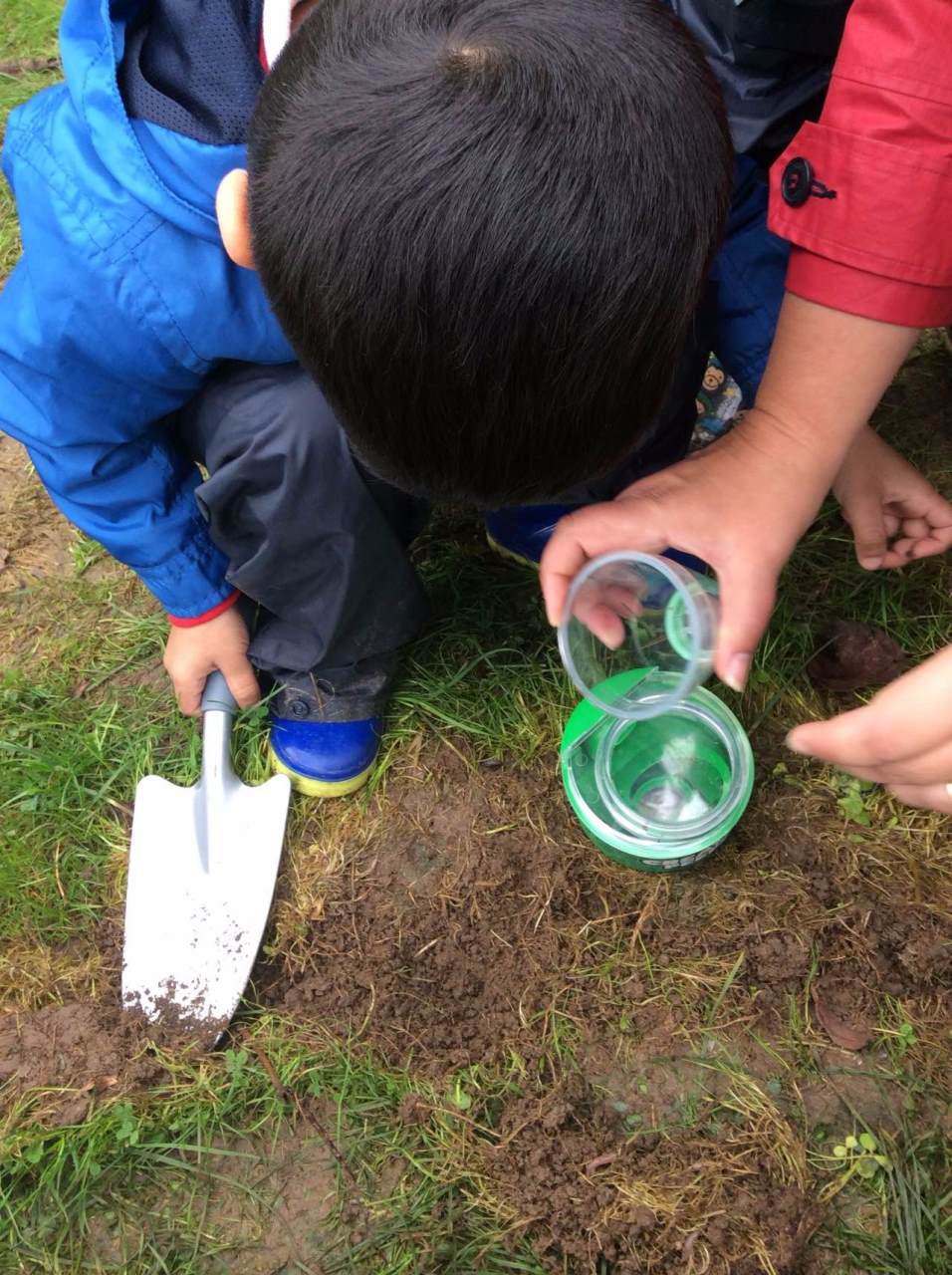 WHAT IS FOREST SCHOOL?
Forest School is an exciting opportunity for your child to experience nature and learn outdoors. At Forest School your child will learn from first hand experiences and develop skills like: perseverance, resilience, responsibility, independence, inquisitiveness and social skills. Your child will also be able to practice and use their literacy, speaking and listening and numeracy skills.
Every Forest School program is designed specifically to meet the needs of the group. It will therefore provide your child with an individually tailored program to help them develop and enhance their school curriculum. Emma and Donna, from Forever Green Forest School, run Forest School sessions supported by the class teachers. Sessions will take place on the corner of the school field amongst the trees that border the field.
Our Forest School space has been developed tremendously over the last 3 years. We now have a number of new saplings, an outdoor classroom, a school garden, willow tunnels and, under development, a school pond! Our Reception class goes to Forest School every Wednesday for the whole year. All other year groups go for half a term each.
It was our first real rainy day of the year so far and so we enjoyed being together around the fire, under the shelter, listening to the raindrops today.
Year 4
Y
Willow joined again for the Year 4 session and the children were all pleased to see her. We started at the log circle with our welcome circle and a question of today: What makes you feel excited? Lots of the children were able to share things that made them excited such as snow, getting presents, playing with friends and Christmas lights. Some children found this a bit tricky.
Next we played a game of Nest Robbers. The children have played this before, but were excited to build on their strategies from last time. They partnered up and found a site to build a nest before taking on the task of retrieving as many pieces of food as they could from the birdfeeder before it ran out. They also had the added challenge of having to evade the adults who took on the role of Red Kites and were able to stop them bringing the food back to their nest and the Corvid who was able to steal food from any unguarded nests. We played the game a few times and each time the children improved their strategies thinking about building the nest close enough to the food source that they could fly back and forth easily and hidden to avoid food from being stolen. It was lots of fun.
After this, we calmed our bodies back at the log circle and listened to Emma sharing the story of Pine and the Winter Sparrow. This is an old folk tale that teaches us why the deciduous trees lose their leaves in the Winter and the Pine tree hangs on to its needles. This story also helps us think about being kind, especially when we have a lot.
For the rest of the session, the children followed their own interests and met their own needs. Lots of children chose to help the birds by making bird feeders. They hollowed out oranges and then filled them with a mixture of cheese and bird seed, which they pressed inside. They then threaded them with string to tie in a tree. They were great at supporting one another with the knots and mixture making. Other children enjoyed exploring the pond with Carrie. They helped remove the duck weed and found a great variety of creatures including a ramshorn snail, a mayfly larvae and a leech. We also had children who were into our soft bird toys, using our posters to identify them and those that enjoyed playing with Willow and getting her to perform tricks.
To conclude our session, we gathered together at the log circle and shared some gratitude and a song: We are the Wild Ones, which they learnt last week. This time we were able to sing it in a round and it sounded amazing.
Reception
Reception children met Willow for the first time today and they were very excited to see her. She helped the children walk down to Forest School and they were all keen to sit near her for our welcome routine. After sharing our names with an action, we introduced a new game to the children: Bird Nest. The children found a partner and used sticks and leaves to make a nest together. Once their nest was made, it was a race to get as many pieces of food back to their nest as they could before the food ran out. The children had to be very honest and only take one piece of food at a time.
After this, we gathered together to hear Emma tell the story of Pine and the Winter Sparrow. This is an old folk tale that teaches us why the deciduous trees lose their leaves in the Winter and the Pine tree hangs on to its needles. The Pine tree was kind to the sparrow letting it shelter in its branches for the Winter whilst the other treres turned it away. So this story also helps us think about being kind, especially when we have a lot.

For the rest of the session, some children enjoyed using the clay to make birds, decorating them with leaves and sticks. Others used the bendy willow branches to weave nests like the birds do. We had the soft birds out, which the children enjoyed playing with and identifying using the bird posters. Finally lots of fun was had in the mud kitchen, swinging in the hammocks and on the tyre swings. Willow also enjoyed lots of strokes from the children, who liked getting her to do tricks. They learnt that they needed to speak clearly and get Willow's attention so as not to confuse her, before giving her a clear command.
We finished back at the log circle where we thought about what makes us feel calm and sang a calming song together: Bele Mama.