CURRICULUM NEWSLETTER
Autumn 2021
PE DAYS
2021-22
OTHER STUFF TO KNOW

Hi Nursery!
I hope you are all keeping well and safe. I have really enjoyed looking at all the fun activities you have been doing at home. Thank you for sending these to learning book and keep them coming :).
I will continue to upload activities for home learning on this page. There are also lots of extra activity links at the bottom of the page. Please try to complete as many daily activities as possible and most importantly have fun when learning!
Our theme this term is 'blue planet'.
Please do continue to use the Learning book app/ website to upload photographs (even if it's not related to the theme for that particular week). When uploading photos please give a brief description of what your child is doing. I really look forward to seeing these!
Take care and stay safe.
Miss Yearwood


Click on the picture below to access learning book!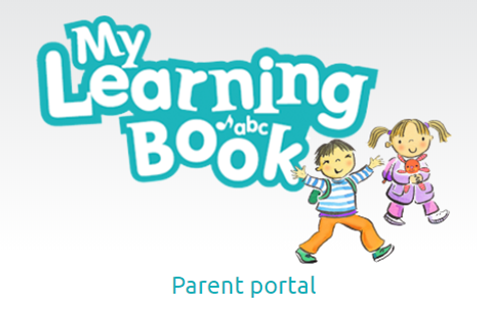 Story of the week
Click here for more stories
Click here for top tips to support reading at home
Songs
Who took the cookie from the cookie jar?
PE ideas
Daily Learning
Please note the phonics videos are uploaded daily and are only accessible for 24hours!
Monday
Phonics: d sound
What objects begin with the d sound? d for dinosaur!
Can you practise writing d.
Maths: Can you?
Can you draw 3 potatoes? Can you draw 10 carrots? Can you draw 7 peas? Can you write the numbers 1-5? Can you write count to 20?
Topic: vegetable hunt
Look in your house and see what different vegetables you have. You could also go and look around the supermarket, how many different vegetables can you count?
Tuesday
Phonics: t sound
Practise writing the letter t. Can you find any objects that begin with the t sound? t for tiger.
Maths: patterns
Create patterns using vegetables (see activity below). You might want to make a pattern of potato, carrot, potato, carrot or cauliflower, potato, cauliflower, potato.
Topic: vegetable print painting
Choose different vegetables and see which ones work best when painting. You might want to use a potato, carrot, cauliflower...any vegetable you can find.
Wednesday
Phonics: i sound
Practise writing the letter i. Can you find any objects that begin with the i sound? i for igloo.
Maths: money
When pretending to work at the green grocers (see below) can you name any coins that you might have?
Topic: role play green grocers
Pretend you work in a green grocers. Can you help the customer find the carrots? How much are the carrots? Don't forget to give the customer their change!
Thursday
Today is world book day! Click the link below for world book day activities.
Read your favourite story and talk about why this book is your favourite?
Dress up as a character from the story.
Paint/ draw a picture of your favourite character.
Friday
Phonics: n sound
Practise writing n. What objects can you find that begin with the n sound?
Maths: Sorting
Sort the vegetables you have into groups. You might want to sort them into colours or size.
Topic: Make a vegetable soup
https://www.bbcgoodfood.com/recipes/collection/kids-soup-recipes
More activities:
Fine motor activities Activities for children Cosmic yoga- Squish the fish
Here are some PSHE activities that you can try at home:
Visit these links for more activities and games:
Sending Us Your Learning
We love to see how you're getting on with your home learning so please keep using the Learning Book app/website (linked above). You could also ask the teacher for some help if you're finding something tricky!
Send your question to admin@bourne.hillingdon.sch.uk; make it clear which teacher the question is for and it will get to us.
Some of your completed tasks might even make on to the website, so keep an eye out!